digital cameras are really great. i mean, when i think back on my weekend, i think, eh...it was ok, i went to a bar friday, then saturday i went to a few parties. it was ok... And then i look at my pictures and they change my whole outlook on everything. maybe it's just me and my mediocre memory, or the nature of people to suddenly wile out and act like its crazy time whenever a camera gets pulled out. all i know is, pictures help me remember how cool my life is.
so the night started out like this:
then this: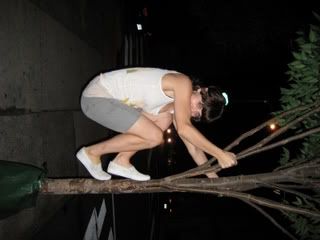 then...karaoke!!!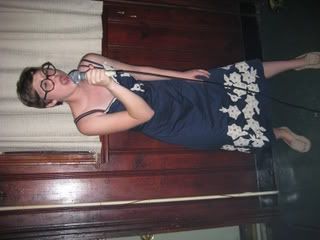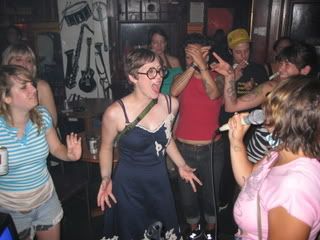 and at the end of saturday night, when i was ready to leave and i had to pee but didn't want to wait in line, i saw this, painted on the wall at this dude's warehouse space....and it made my night.